Neil Andrythal

Model: Neil Andrythal
Scale: 1/6 10.25 inches tall
Material: Resin
Produced by: Newmanoid Models
List Price: $110.00 (S&H included)
Sculpted by: Mark Newman
Reviews: Amazing Figure Modeler Issue 3, Larry J. Brackney
Updated: Jan 10 01:46 1996


About "Neil Andrythal": Neil Andrythal was designed and sculpted by Mark Newman. The kit is made of white resin, stands 10.25 inches tall (on his base), and is made up of 5 pieces (head, right arm & club, left forearm, body, and base). It also comes with a signed certificate of authenticity by the artist and is packaged in a carrying box with a picture label. All this for the retail price of $110.00 (S&H included).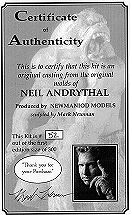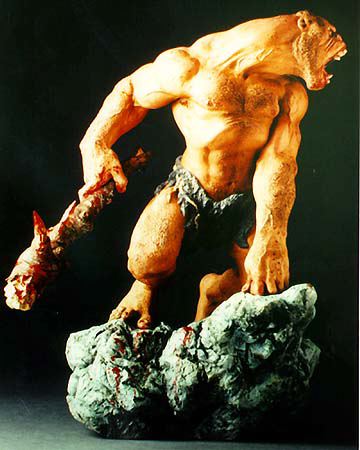 The Gremlins in the Garage webzine is a production of Firefly Design. If you have any questions or comments please get in touch.
Copyright © 1994-1997 Firefly Design.