---
Dave's World
Dave Barker's Godzilla Collection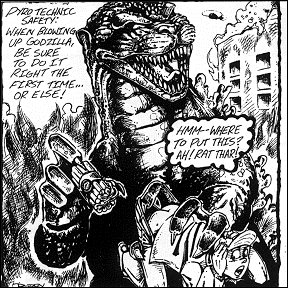 First, A Sample of Dave's EXPLOSIVE Photo Techniques
For those of you new to the hobby, Dave Barker has gained the reputation for being "different". Dave is known for taking expensive model kits and subjecting them to flames and explosions. These outrageous acts are then captured on film. We should point out that Dave is a certified pyro Technician. He has worked on movies, TV specials, and Las Vegas theme parks. Some of Dave's earlier model work can be found in early issues of KitBuilders magazine. His latest work can be found in the pages of Amazing Figure Modeler. Dave resides in Las Vegas, NV.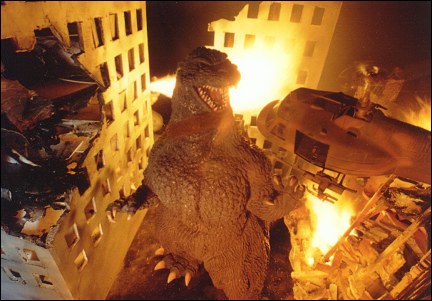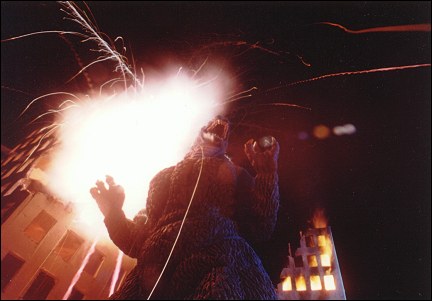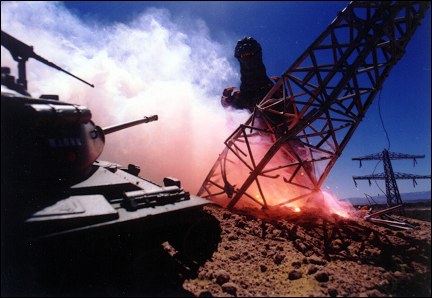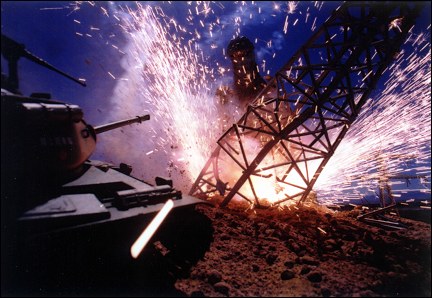 ---
Second, A Sample of Dave's Godzilla Collection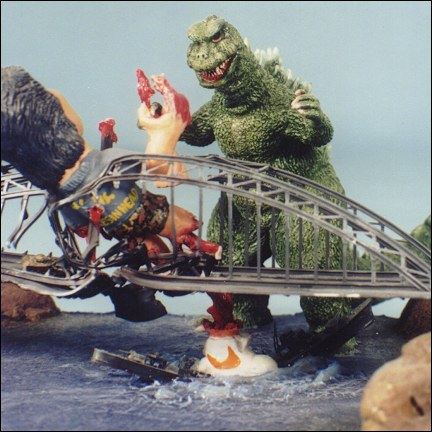 Kayiodo's "Destroy all Monsters" does battle with Resin Head (Terry Webb).
---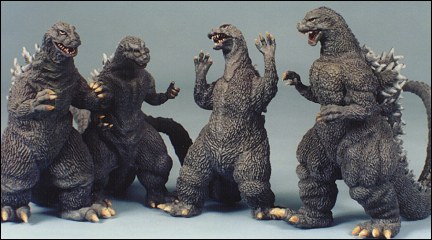 Kaiyodo 20 cm collection. Left to right. King Kong type, 52, Moth 64 and 1992 type.
---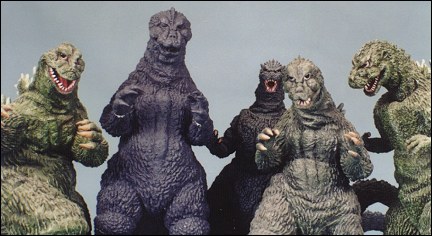 Left to right. Kaiyodo's 62, M-1's 64, Paradise Biollante type, Kaiyodo 64 type, and finally Paradise's 52.
---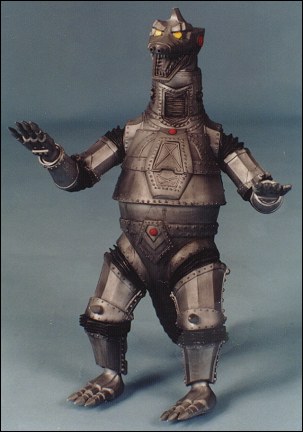 Volks vinyl Mecha Godzilla.
---


Mothra resin kit by Inouc Arts.
---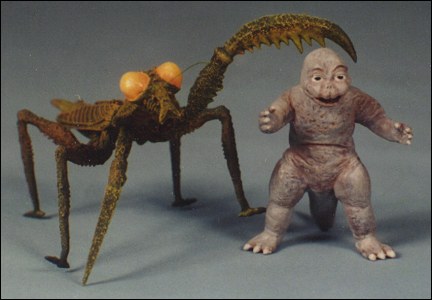 Volks resin Kamakalis and Minya.
---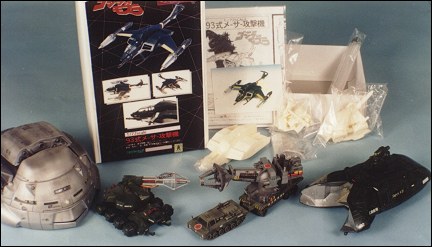 Hard to find Toho Mecha vehicles. Left to right. Super X-1, Maser Tank MB92, Maser Cannon and Super X-II.
Originally published in KitBuilders Magazine. Reprinted here with permission. Thanks, KitBuilders!


The Gremlins in the Garage webzine is a production of Firefly Design. If you have any questions or comments please get in touch.
Copyright © 1994-1997 Firefly Design.